On November 17-18, 2022, Tbilisi (Georgia) hosted the Fourth Forum of Judges of the EECA Region on HIV, Human Rights and the Law, organized by the country's High School of Justice, together with UNDP, WHO, UNAIDS and other partners. The purpose of this event was to discuss and analyze key urgent factors, namely:
– study of the latest scientific, medical and epidemiological data;
– access to and awareness of people living with HIV and other key populations for judicial and legislative responses at the national, regional and international levels;
– problems and experience of their solution in the field of protecting the rights of people living with HIV, as well as other vulnerable groups.
Among the invited participants and speakers are judges, representatives of the National Institute of Justice, coordinators of the UNDP country office on HIV, health and development from selected EECA countries, including Belarus, Georgia, Kazakhstan, Kyrgyzstan, Moldova, Tajikistan, Ukraine, Uzbekistan.
The session of the second day caused a special resonance among the Forum audience: "HIV and human rights. Access to Justice". It was there that Anna Dovbakh, Executive Director of the Eurasian Harm Reduction Association, presented cases of violation of rights and freedoms collected by the REAct tool on behalf of the communities of the EECA region. The presentation "Access of people living with HIV, affected by TB and key populations to justice, including in context of armed conflicts and other emergencies" fully demonstrates the egregious situation in the region with legal mechanisms. According to the statistics that was managed to record for 2020-2022, in 5 countries of our region, only a small part of the recorded cases reach the court, and every third case is associated with violations of rights by law enforcement agencies.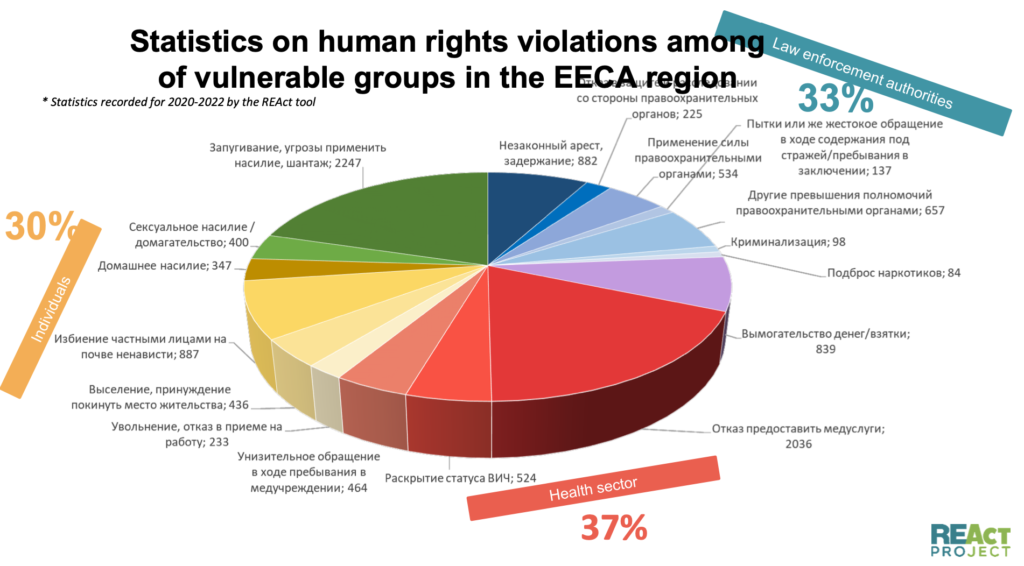 "With my speech, I wanted to emphasize the special conditions in which our communities find themselves when faced with the legal system. And alas, they are not in our favor," Anna says. "People do not want to go to court because they simply do not trust the state system. Self-stigma and discrimination also do not help to bring the matter to the end – it is easier for a person to remain silent than to defend his own by right."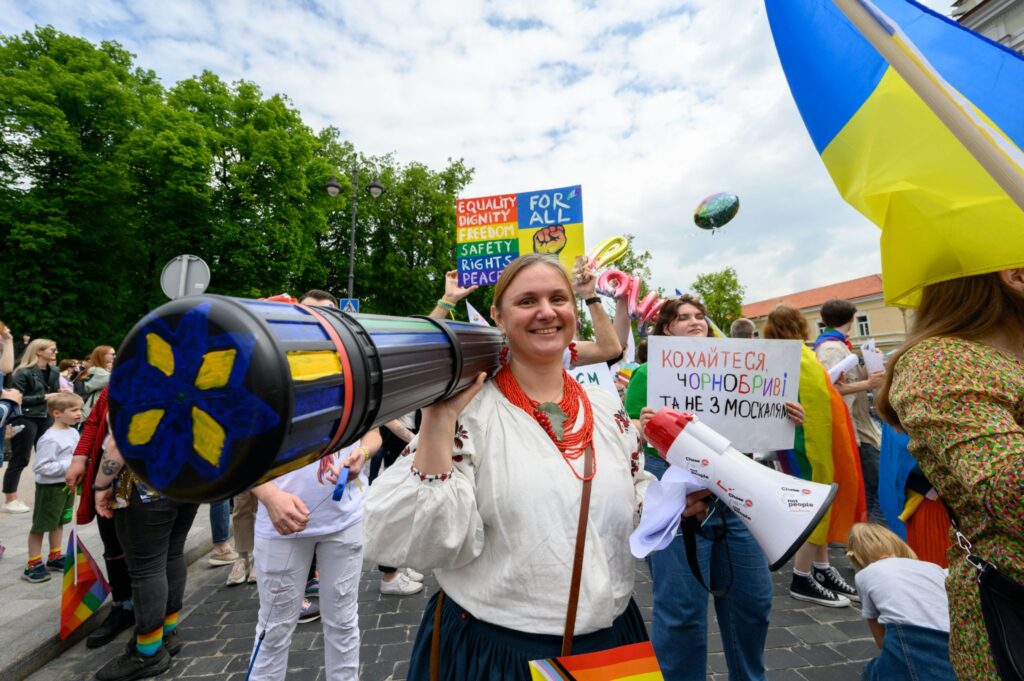 Among the main barriers to access to justice were:
● Particularly vulnerable position of women from risk groups. According to the World Health Organization, one in three women experience intimate partner violence. Women who use drugs are five to twenty-four times more likely to experience gender-based violence than women in general. Only 40 percent of women survivors of violence seek help and only 10 go to the police. Support services for women in situations of violence should take into account the experience of each woman, be accepting and non-discriminatory.
● Drug use as an aggravating factor – if a person from the community is under suspicion, often the authorities put pressure on him, blackmail, dictation, discrimination and falsification;
● Inefficiency of state-guaranteed legal aid – there are no lawyers or they are not at all interested in their case. Or they demand money for their services;
● Application of criminalizing laws – if a person knows that he can be sued for illness, sexual orientation, use of psychoactive substances, he will not go to court as a system to protect his rights, because he is sure the law is not on his side.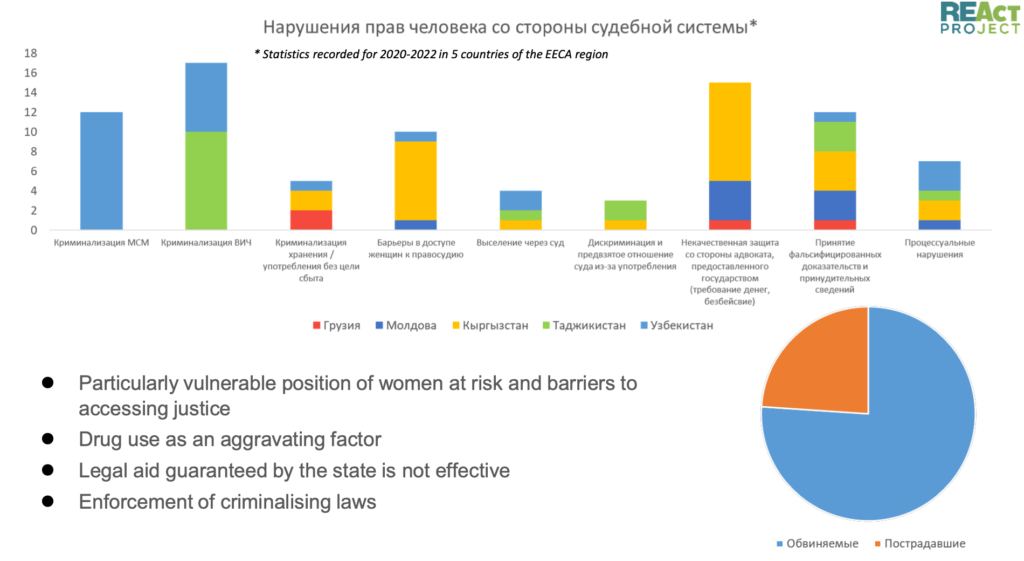 "And this is just the tip of the iceberg, because it turns out that REAct clients are the defendants, not the plaintiffs." Anna adds. "What should be implemented in the near future? Definitely, the maximum introduction and expansion of assistance on the principle of "peer to peer": documentation by paralegals of cases of human rights violations, analysis of systemic legal trends, development of an advocacy base, which will lead to improved access to medical and social services. I believe that raising awareness, decriminalizing HIV and reducing the risk level in criminal law will lead to building trust in the state bodies of our region on the part of our key groups."
*Among the NGOs that participated in the study:
---
Read more:
Access to justice in the EECA region for key communities presented at the 3rd EECA Judges' Forum