Today, June 21, was the second day of the DHIS2 Annual Conference. The REAct system operates on this software platform.
Since 2019, the REAct system has been implemented by the ICF "Alliance for Public Health" (APH) with the full support of Frontline AIDS. During the first year of implementation of the System, the Alliance registered about 2,000 cases of violations of the rights of representatives of key communities in Ukraine and other countries in Eastern Europe and Central Asia.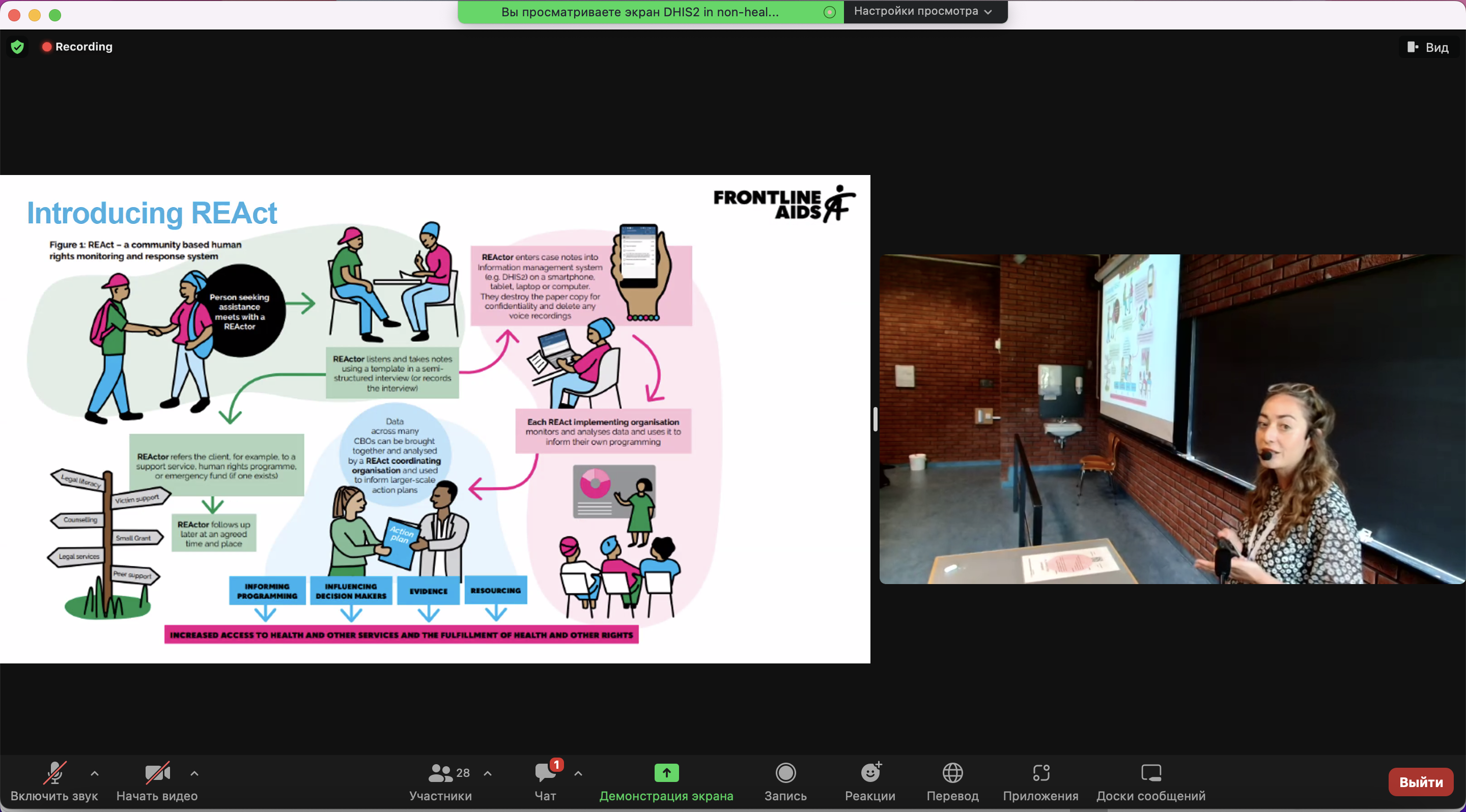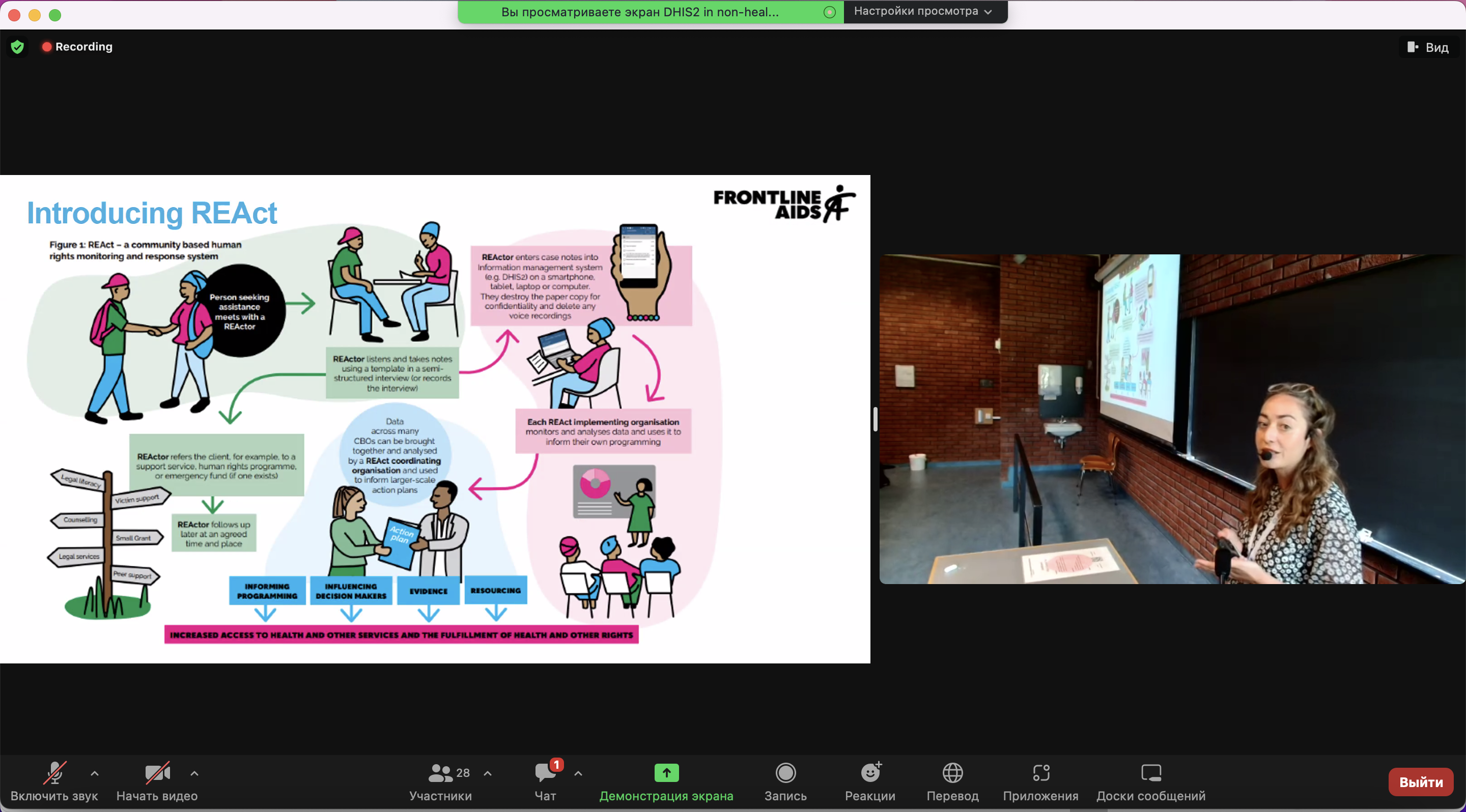 At the end of 2020, APH decided to get independent management of the system, because it gives more opportunities for data collection and analysis, and instant reflection in the system of the necessary changes. In the first quarter of 2021, the Alliance was granted legal rights to the REAct database from Frontline AIDS.
However, this process of system transition and migration of data and settings had its subtleties and stages, required effective planning, and underwent several testing and revision stages.
Thanks to the coordinated work of Frontline AIDS, BAO Systems, and the Alliance, the system was successfully transferred to the new APH server.
During one of the sessions of today's Conference, our partners from the UK Frontline AIDS, together with Nadiia Semchuk, Senior Program Officer: Research Project Coordination, ICF "Public Health Alliance", presented their experience of technical and software side of the system, mentioned possible challenges and shared their tips.
Together with its leading partners, REAct works to break down the social, political, and legal barriers faced by marginalized people and innovates to create a future free of AIDS.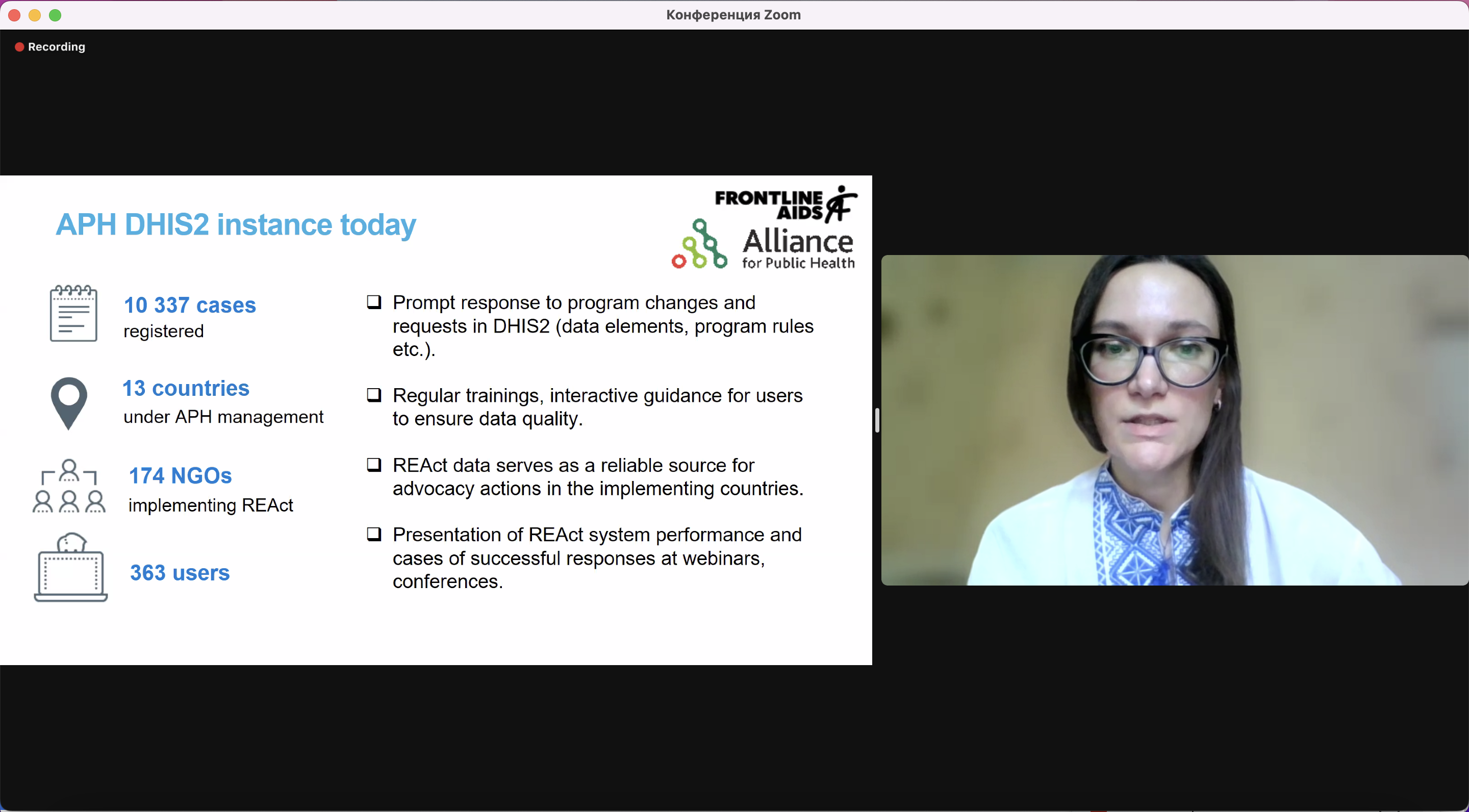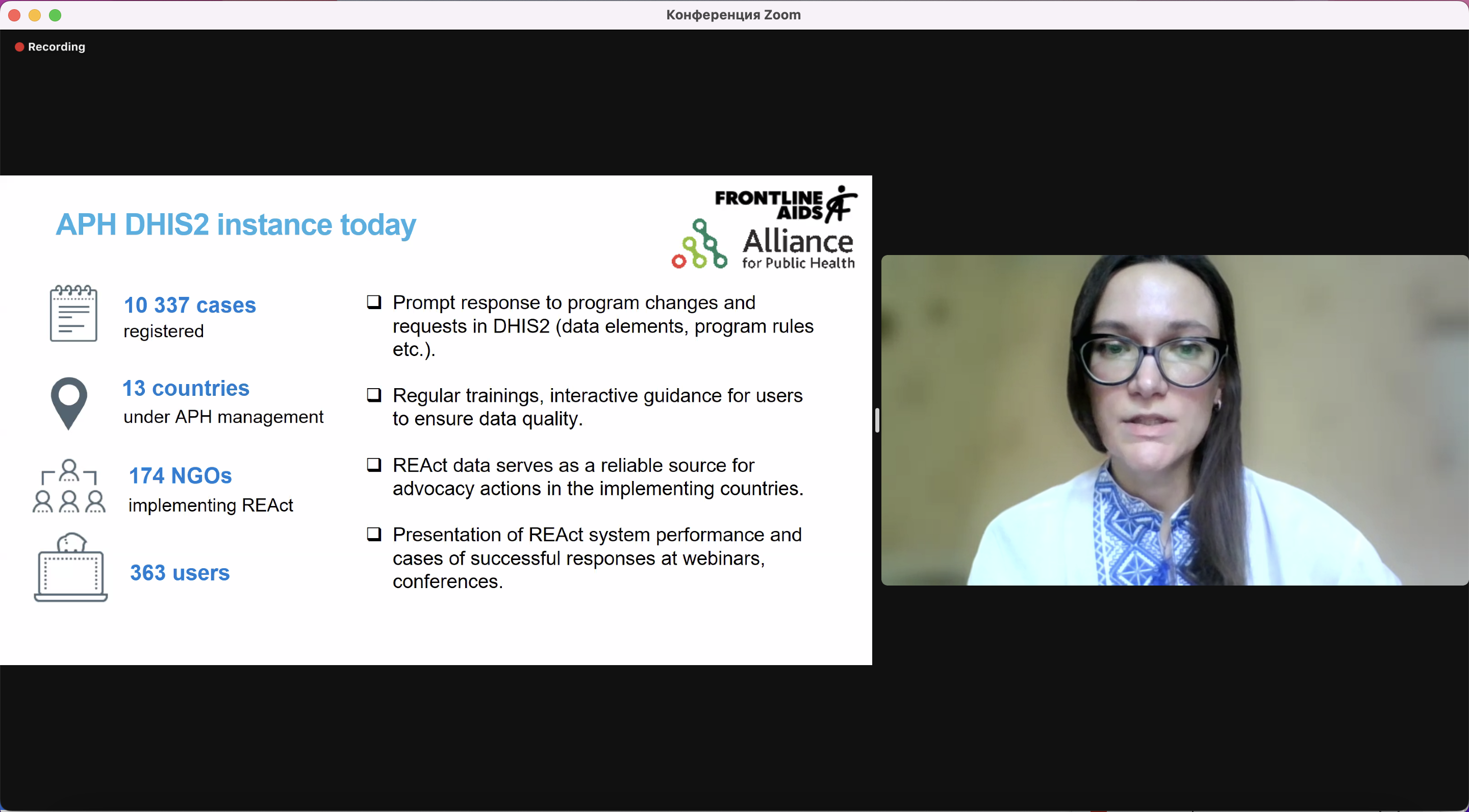 In total, as of early 2022, REAct has registered 10,337 cases in 13 countries under the auspices of the ICF "Alliance for Public Health". Currently, 174 NGOs, including more than 300 users, are implementing the REAct system on the ground.
To achieve these results, REAct project specialists regularly monitor and evaluate the performance of the system, promptly responding to program changes and requests.
Thanks to the work of the REAct system, the obtained data serve as a reliable source for advocacy in the implementing countries. In addition, the regular training, and interactive guides for users to ensure data quality are conducted.