Today, September 20, 2022, an online meeting of representatives of the UHHRU and regional coordinators of the REAct project was held.
The purpose of the meeting was to exchange information on the work of projects on documenting and responding to cases of violations of the rights of key communities in wartime conditions.
As part of the meeting, Nadiya Semchuk, senior specialist of the REAct project, talked about the location of REAct documentators, changes in their work, and the needs of clients requesting help. REAct's basic statistics on recorded cases since the beginning of the war and how to respond to them were also presented.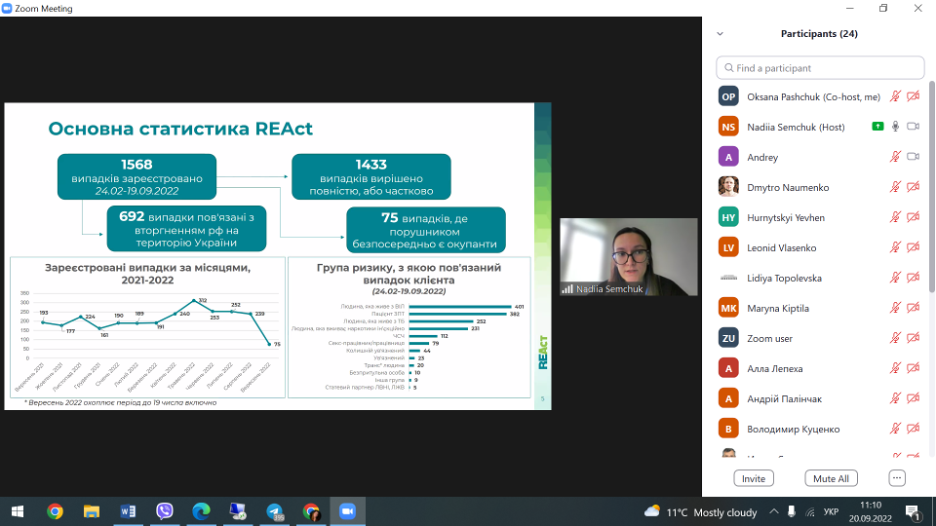 Natalya Kozarenko, coordinator of the network of public receptions of the UHHRU, shared information about the work of 12 receptions of the UHHRU in the regions and provided data on the number of appeals to the UHHRU in 2021. In particular, 2,851 appeals were registered.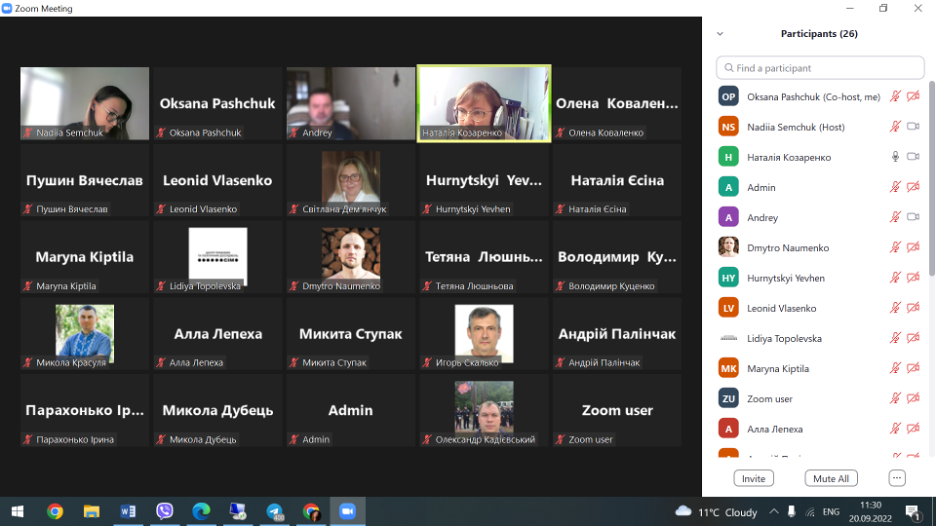 Within the framework of the meeting, the experience of interaction between REAct documentators and lawyers of the UHHRU was also discussed. Coordinators from Zhytomyr, Dnipro, and Mykolaiv shared the experience of their regions regarding the redirection of clients from REAct to UHHRU.
"I call on both the documentators and the REAct coordinators to be active in the framework of interaction with the UHHRU. In our region, we were able to set up a forwarding system that works well", – Olena Kovalenko, regional coordinator of REAct in Zhytomyr.
Based on the results of the meeting, directions for the following actions were worked out to strengthen the interaction between REAct and the UHHRU, improve the client forwarding system, and increase the legal capacity of REAct documentators.
Find the full presentation at the link.