On February 24, 2022, Russia carried out a full-scale invasion of the territory of Ukraine along the entire borderline, both from the Russian Federation and from the Republic of Belarus.
The Russian invasion is accompanied by such brutal war crimes as the shelling of evacuation corridors and humanitarian convoys, the bombing of peaceful neighborhoods, residential buildings, hospitals, and other infrastructure buildings, etc. In this regard, about 3 million Ukrainians were forced to leave their homes and go abroad to seek salvation.
It is in such difficult times that the work of the REAct project becomes even more necessary and in demand. Based on today's conditions, we managed to quickly reformat the system of work of the REActors and partially change the scope of assistance to Ukrainians for their further protection.
Every Ukrainian who was forced to leave the country, and not just representatives of the HIV and TB communities, can report a violation of their rights and receive free assistance.
We have created a group of specialists who will be able to remotely assist or advise Ukrainians on the protection of human rights abroad as soon as possible. These issues include violence, human trafficking, stigma and discrimination, denial of services, etc.
One can report a violation and get free help by leaving a message in one of the REAct chatbots, updated in accordance with the conditions which each of us suffers today.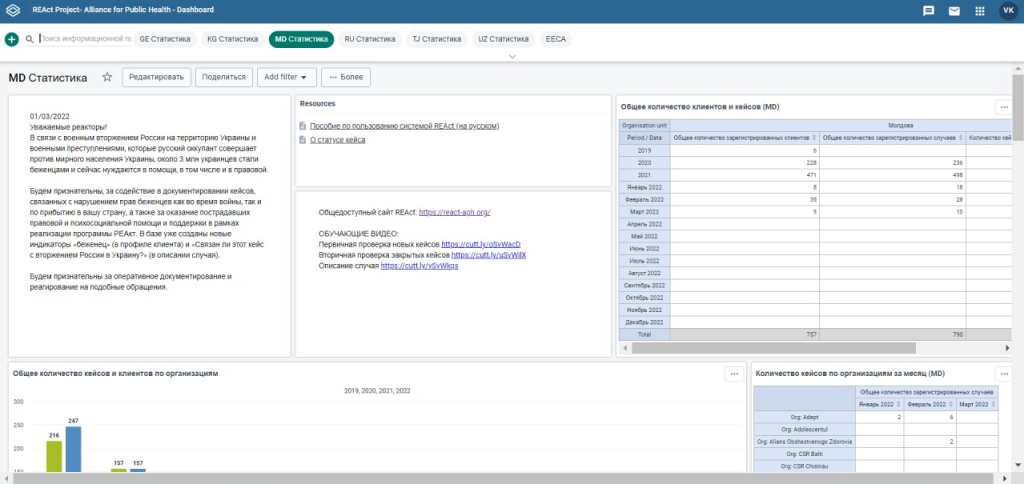 In addition to Ukraine, other countries that implement the REAct tool have also rebuilt their system of work. Among such countries are Moldova, Georgia, Kyrgyzstan, Uzbekistan, and Tajikistan. Moldova has already begun to document cases not only of its own citizens but cases of violation of the rights of Ukrainians on its territory. To this end, we have adapted the REAct database, adding new fields and questions that provide further qualitative documentation and analysis of the specifics of human rights violations among refugees who ended up in countries of influence of the REAct system.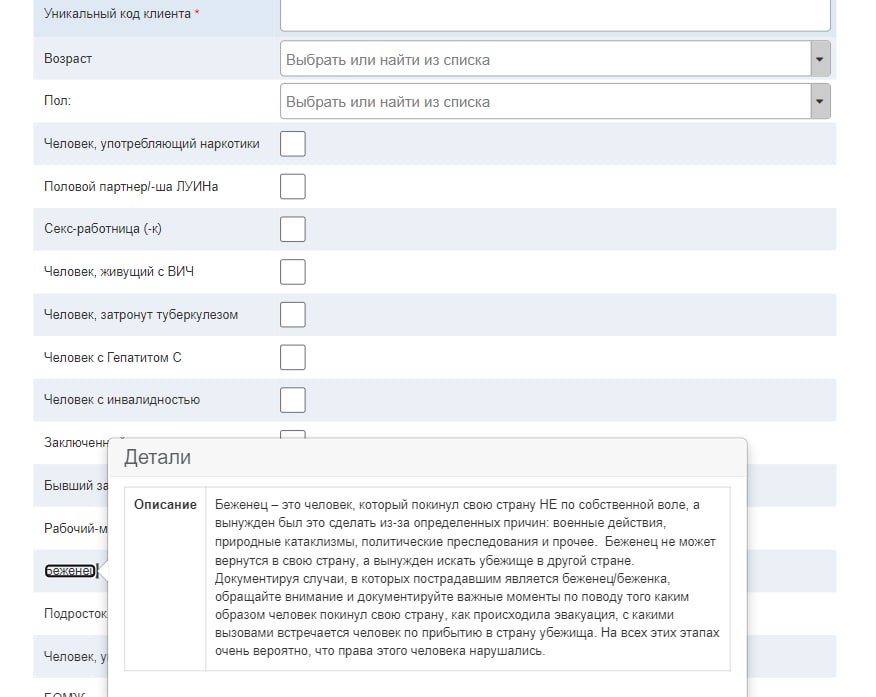 Such international cooperation allows one to get not only remote assistance but also rapid response and provision of services on the ground. In addition, such a system allows the REActors to work together and find the most optimal ways to solve the problems of Ukrainian refugees as soon as possible.