On May 19-26, 2022 within a visit of technical assistance of PAS experts to Tajikistan within regional project TB-REP 2.0, several strategic meetings were held with partners and stakeholders in the country.
REAct coordinators collaborate with TB-REP 2.0 project in the documentation and responding to human rights violations and discrimination against TB patients. Collected data was presented during the meeting with the representatives of the Republican AIDS Center of Tajikistan. Center management was so surprised by the number of violations performed by its employees, that ensured REAct coordinators take measures in order to reduce the number of cases within AIDS Centers.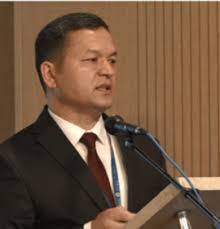 Deputy Director of the AIDS Center of Tajikistan Soliev Alijon proposed a quick response to all identified and registered cases of violations by medical workers of the country's AIDS in order to avoid these problems. "As soon as the new case is registered in REAct – we want to know about it and react as soon as possible." – informed Mr. Soliev.
Read full data, collected in Tajikistan read here.